Learn what we do to make sure you succeed
Our process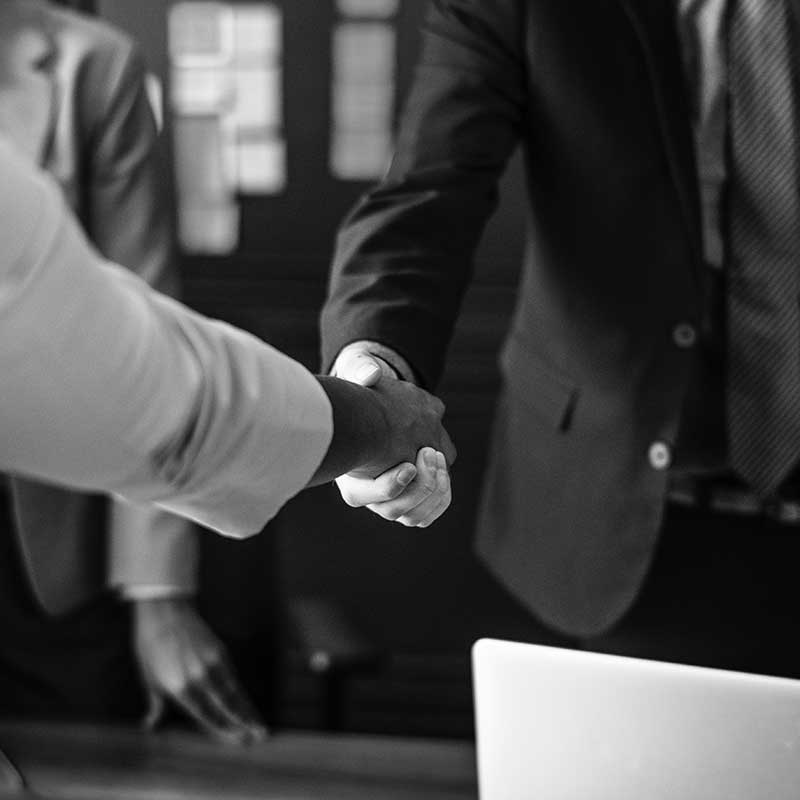 Get to know you
We start every project by getting to know you.
We learn all about what you do and why you're passionate about it.
We clarify your business goals - What you're trying to achieve with your project and your brand.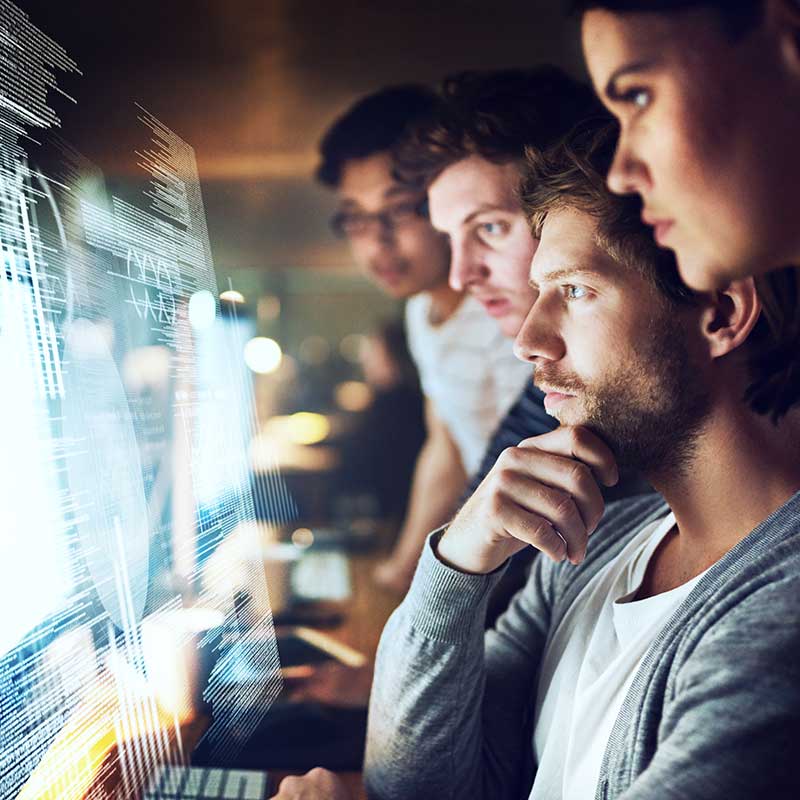 Do our research
Some of what we'll do for you:
Evaluate your current setup to establish what's working for you and what isn't.
Research trends and expectations in your industry to ensure that you meet and exceed them.
Investigate your competition to find opportunities for you to excel in that competitive space.
Accurately profile your customers to ensure that you're communicating with them effectively and providing the solutions they need.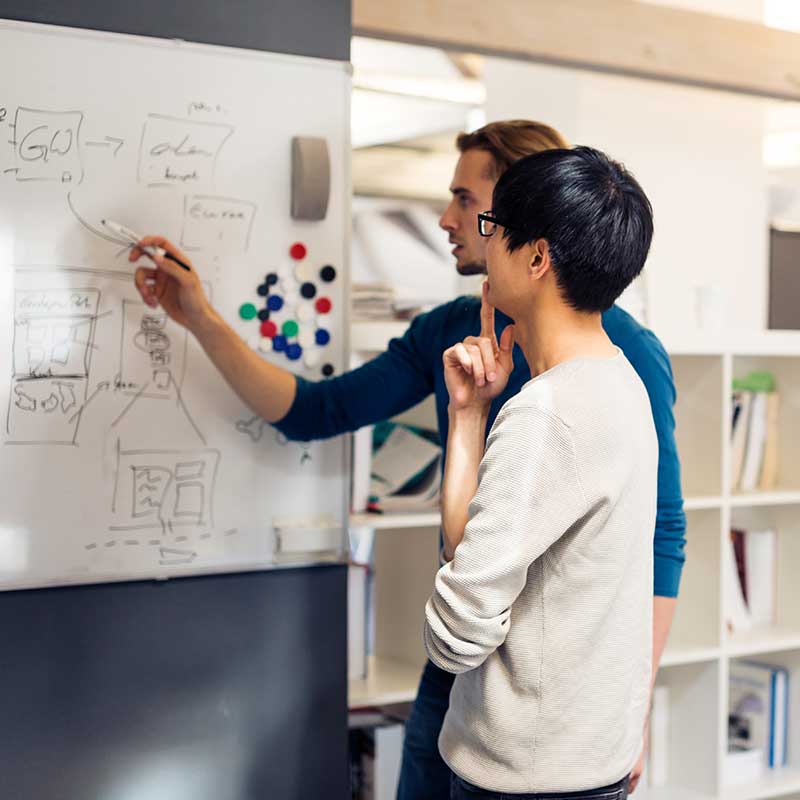 Prescribe a solution
After a thorough research process, we will prescribe a comprehensive solution for you.
This will be outlined in a project proposal detailing the package we've crafted to meet the needs of your project, enhance your brand and fit in with the overall goals of your business.
Build, Test and Deliver
Once we get the go-ahead, we get to work building you the perfect software solution.
Then, we test it out thoroughly to make sure everything works as it should and meets all defined requirements
Finally, we deliver your product to you, so you can start enjoying the benefits.
The tools we use?
We believe in using the right technology and tools for the unique needs of each project.
This approach ensures that we build standards-based, cross-compliant, software - software that's optimized to work on any operating system environment and show up consistently on any web browser.
Some of the technologies that we use include Java, PHP, Python, JavaScript, HTML, CSS, Swift, C++, Ruby and more.
How long it takes?
Every solution that we develop is custom-made just for you. As such, there isn't a fixed time that every project will take.
Once we establish your project requirements we will give you a realistic estimate of the time frame within which we will complete it.
We work hard to ensure every project is delivered on time and on budget.
Let's get started talking about your project.
What it costs?
We understand that you need to know what things cost so you can budget.
However, as every project is unique, there isn't a fixed rate for any service.
Once we agree on the requirements for your project we will give you a written proposal with the estimated cost.
Our rates are fair and we work with clients with all kinds of budgets. And all clients get a free, no-obligation, consultation to discuss their projects.